Teenconsulting: A comprehensive solution for the efficient management of your energy !
---

Teenconsulting, your engineering office for expertise in the areas of energy performance and specialised technologies, together with the areas of efficient energy management (RUE) and energy innovation – renewable energies.

Teenconsulting, research and … fieldwork !
4 spheres of activity are available to you:

> First-rate energy audits that analyse your current energy situation, suggest proposals for improvement and identify your savings potential
> Energy Performance Contracts (EPCs) that ensure energy savings for you with no additional equipment investment
> Technical studies that produce a preliminary project, a cost-effective design, technical assistance, works monitoring and technical and energy monitoring of new facilities
> Energy, technical and financial feasibility studies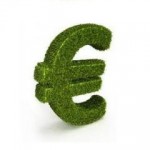 Any questions concerning your refurbishment projects? You wish to reduce your energy expenditure while aiming to decrease the ensuing costs? Contact us, we will be delighted to answer all your questions.
Teenconsulting, the expert who saves your energy !
Newsletter
 Stay informed, register for our newsletter !